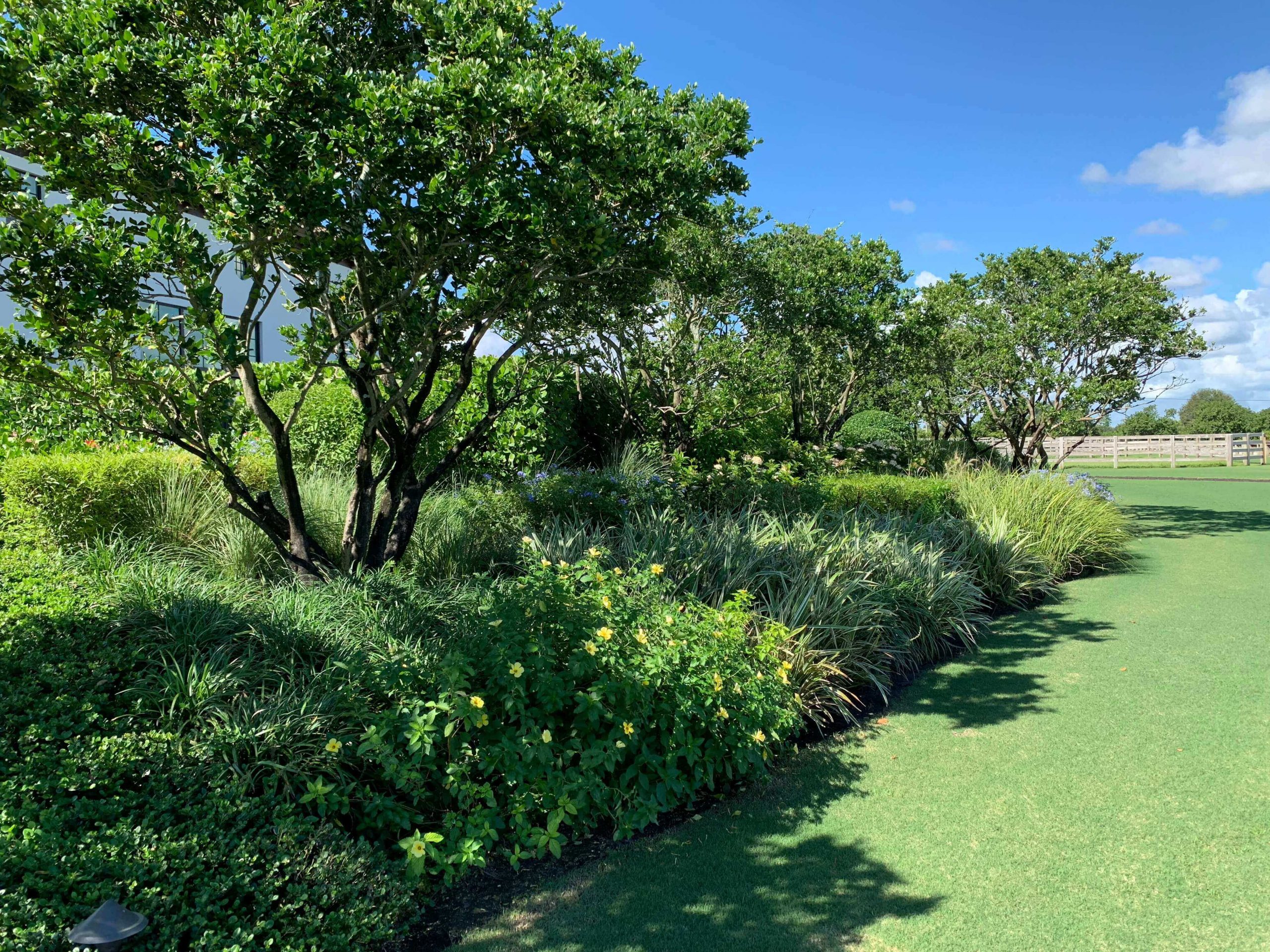 Lawn & Landscape Maintenance Programs
Published on: April 10th, 2019
Your landscape maintenance is very key to a healthy looking garden. When we do maintenance on your property there are defiantly priorities to keeping your landscape healthy. Our first steps when we come to your property we are going to look at 5 things.
1. The size of your property. The size of property is important because that will determine how much food or fertilize we will need. Also we will determine how much time is going to spent on your property.
2. The type of turf, shrubs and trees that are on your property. This is important because there are different requirements for each plant, tree or the type of turf you have. Some plants for example will need more water and fertilizer than others, so we will make sure these needs are taking care of when we start maintenance on your property. Type of turf is important on how we go about maintenance and fertilizing. Some turf needs to be verticut once per year and some just needs a little extra fertilizer. We will address all this the moment we step on the property.
3. Irrigation. Irrigation is so important is South Florida. Your turf or plants can start to dry up in a matter of a couple days due to the heat in the summer. During winter, if you have to much water on your turf, it can create bad fungus that will really affect the look of your grass or turf. Our irrigation services will make sure these issues do not happen!
4. The current health of your landscape. We will look at what condition your landscape is in. Has it been neglected over the previous years with the wrong maintenance program? Is it overgrown and needs a heavy cut back? Is your landscape hungry? These are the things we will look at and will be taken care of once we start our maintenance program on your property.
5. The most important is Our Customer!! We listen to what our customers goals are and the best way to tackle the maintenance for your property. This is so important to us. We will get to know you our customer and what you may like. When it comes to landscape everyone has a different taste and likes things a little taller or a little lower or maybe a little more manicured instead of a more natural look. All these issues matter and we will absolutely make sure this perfected to your liking every time we are there. It is your home and your property and our job is to make sure you can enjoy at all times of the year.
With these steps we can assure you that we will give you the absolute best maintenance program that will keep your property healthy, green, flowering and in tip top shape all year long. We take pride in our work and the customer service we provide for our customers. We can guarantee that no other landscape service can or will provide the customer experience that we offer. We can not wait to have you apart of the Haig Landscape family. Call, Text or Email us today. 561-542-9689 – Info@haiglandscape.com